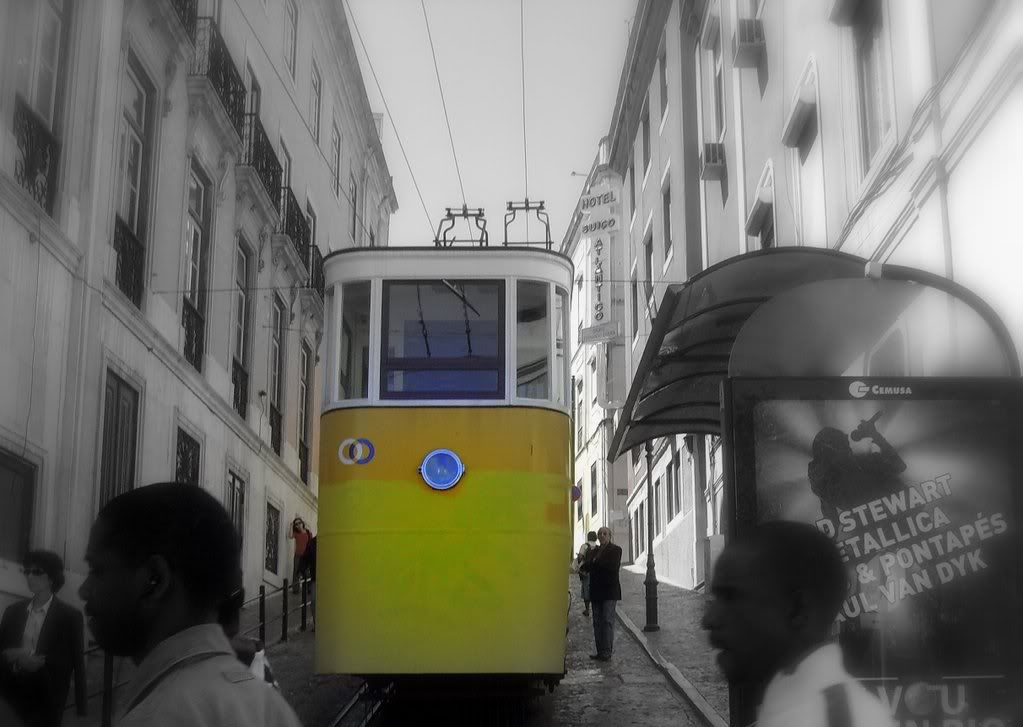 The Glória Funicular is one of the funiculars existent in Lisbon, right downtown, most precisely on the Restauradores Square. It makes the connection between this square and Bairro Alto (literally High Quarter) on a 265 metres journey up or down the hill. When you go out of the funicular you will find on the right side the S. Pedro de Alcântara belvedere, from where you get a magnificent view of downtown Lisbon and the magical St. George Castle. Just across the road, slightly to the right, at Rua de S. Pedro de Alcântara, nos.39-49, lies the Instituto do Vinho do Porto, where a vast range of port-wines may be tasted and purchased in the sumptuous surroundings of the Palácio Ludovice (1749). The Glória funicular opened on 24 October, 1885, and since then two funiculars have been going up and down, carrying locals and tourists on a journey though not being particularly rich in landscape, is still unique and very nice!
The Glória is the busiest funicular in Lisbon and also the most accessible for tourists as it lies next door to the main tourist information office in the Palácio Foz. It is 265 metres long and has an average gradient of 18%. Operating hours are 0700-0055 every day. [*]
The Glória funicular was opened in 1885 and in February 2002 it was classified as a national monument. The lower part of it, painted in another shade of yellow, different than the original serves to hide grafittis. Since it is a national monument could have been painted in the original colour.