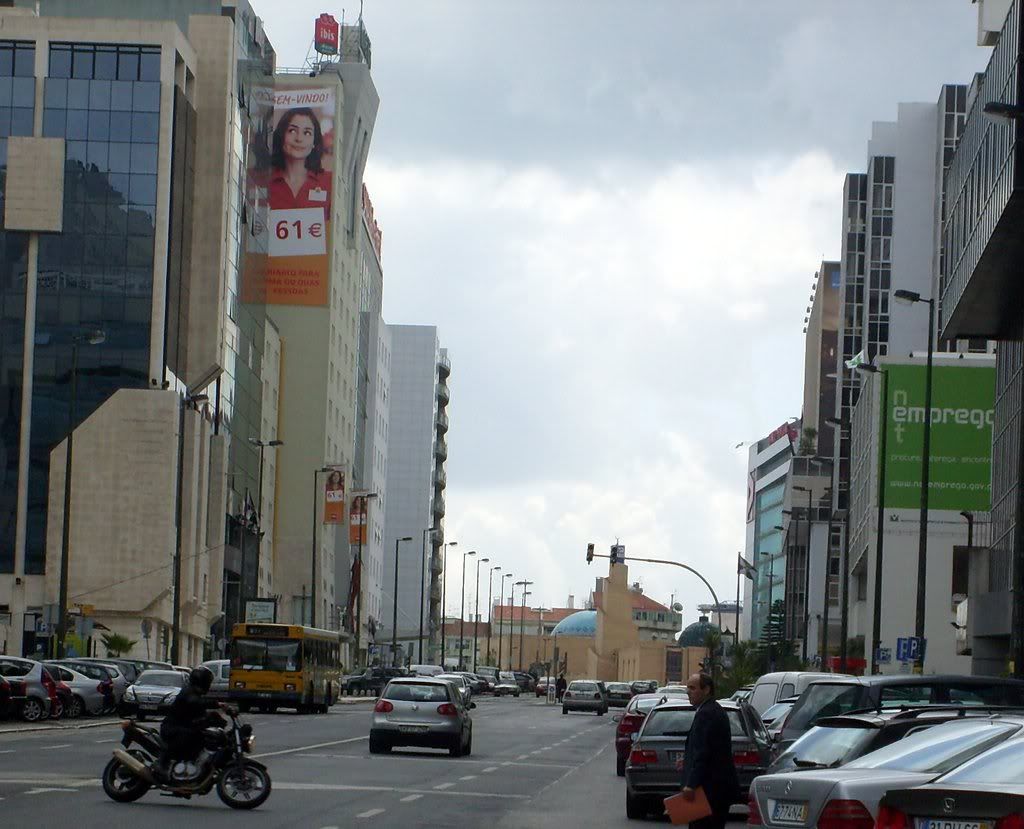 I'll take advantage of being at home for some days to show you my neighborhood.
This photo is of Av. José Malhoa, street that should contain the major concentration of hotels in Lisbon. Often when I go out turists ask me indications on a map.
In the background you see the beautiful Mosque of Lisbon.
I worked many years on this street in the building at the right with the green banner.