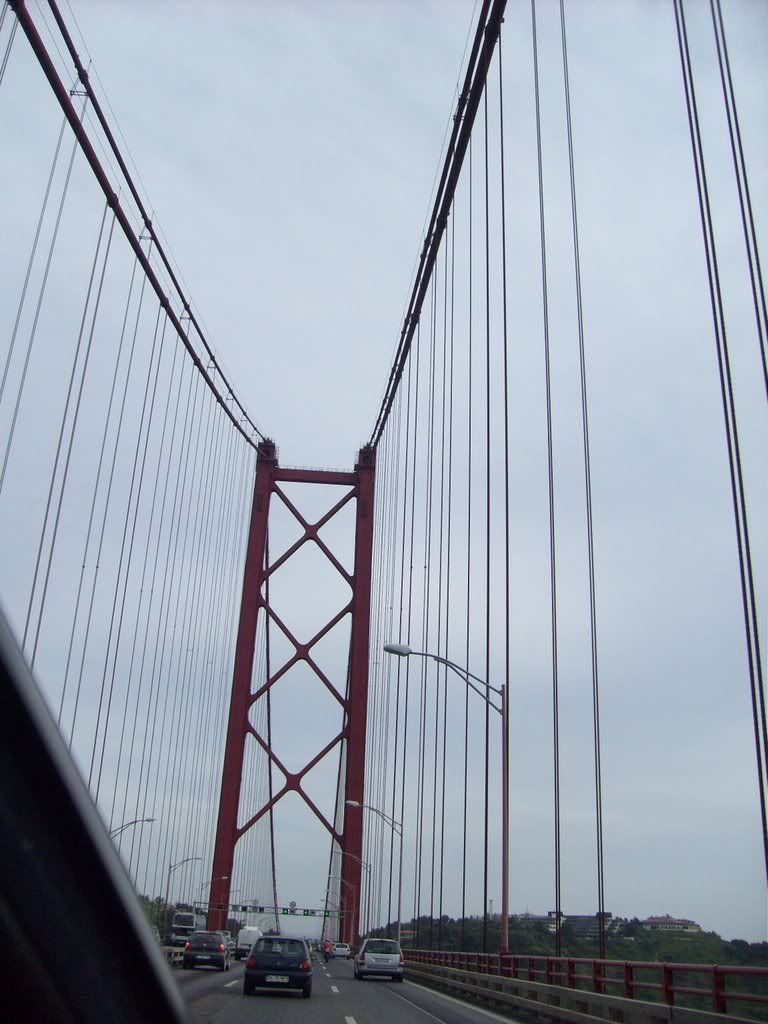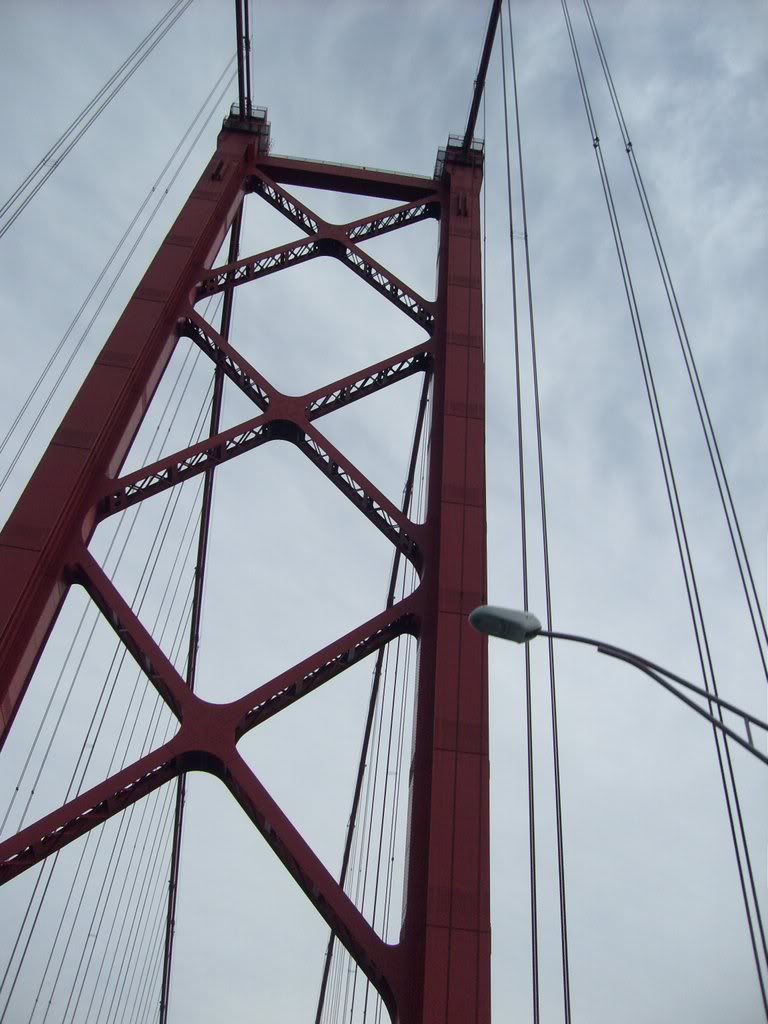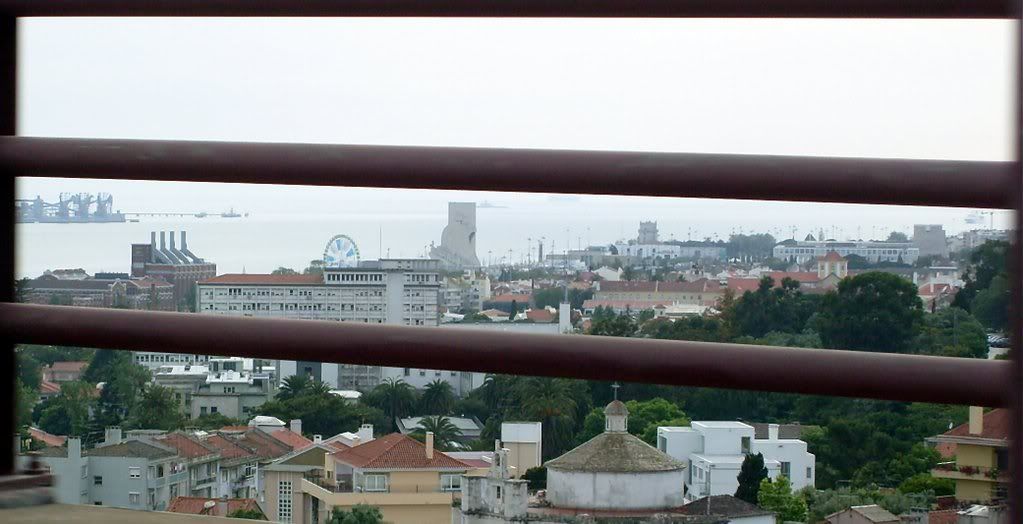 "The 25th of April Bridge, also known as Bridge over the Tagus (Ponte sobre o Tejo), was inaugurated in 1966 with the name "Salazar Bridge", the dictator who had it built. It was later renamed to commemorate the "Carnation Revolution" that happened on the 25th of April 1974. This was a day of "bloodless revolution." In the Carnation Revolution, the soldiers placed carnations in the muzzles of their rifles as they led the revolt against the world's longest dictatorship. This suspension bridge is very similar in appearance to the Golden Gate Bridge in San Francisco. It is 2.278km long and leaves Lisbon at high level above Alcântara and makes landfall at Almada on the southern bank of the river. Particularly busy during weekends, traffic jams can be avoided by taking the recently-built Vasco da Gama bridge or leaving your car on a parking lot and taking the train that passes on the under side of the bridge since 1999. "
Font: Lisbon - The Complete Holiday Destination Guide
In the last photo you can see the missing Whell that Sailor Girl have been blogging about!